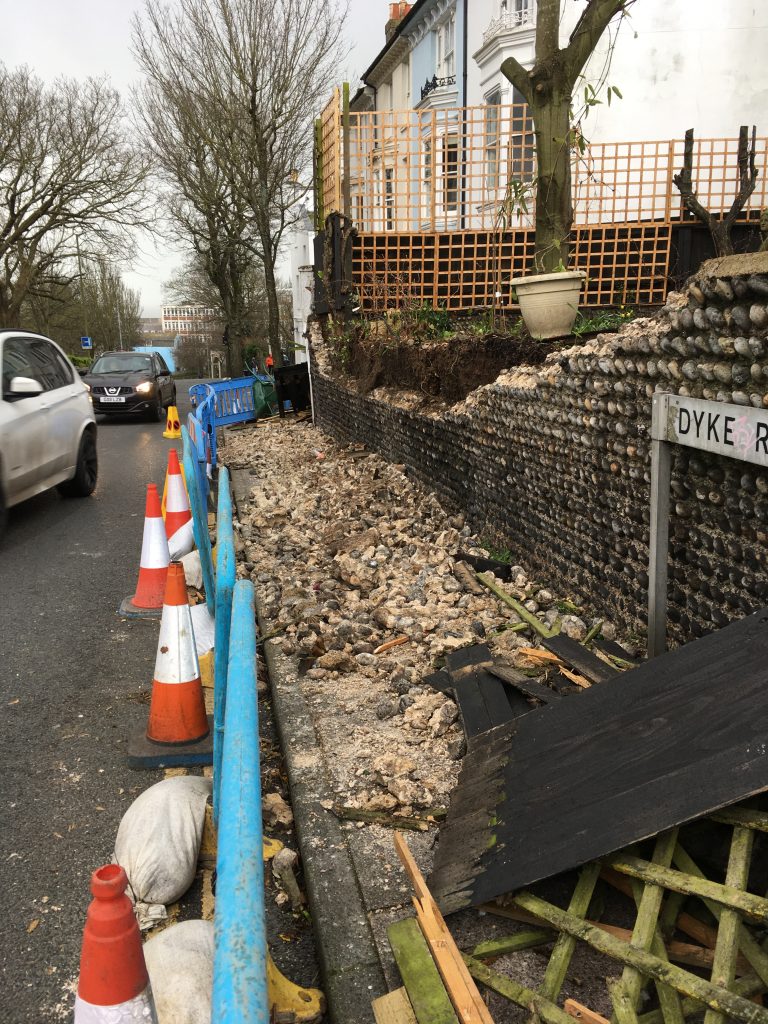 After heavy rain and strong winds, a retaining garden wall collapsed at the corner of Dyke Road and Vine Place.
The wall, of attractive flint cobbles, appeared to be in good condition but may have lacked enough drain holes to cope with the exceptional volume of water combined with gale force gusts of wind.
It is a timely reminder to all of us with flint and "bungaroosh" walls to ensure that they are properly maintained and inspected for any signs of weakness, particularly if tree roots have undermined them.